USD/CNH Daily Candlesticks & Ichimoku Chart – SHORT
Daily reversal candle on 6 Aug is an opportunity to sell with a stop above the high of the candle. A return to 6.90-6.95 is highly possible as momentum of the upmove continues to wane.
NOTE: The market has moved aggressively downwards (due to US watering down the 10% tariffs on Chinese exports) since we sent this out yesterday afternoon. The view is still valid and for those not involved yet – the plan is sell on rallies for much lower levels.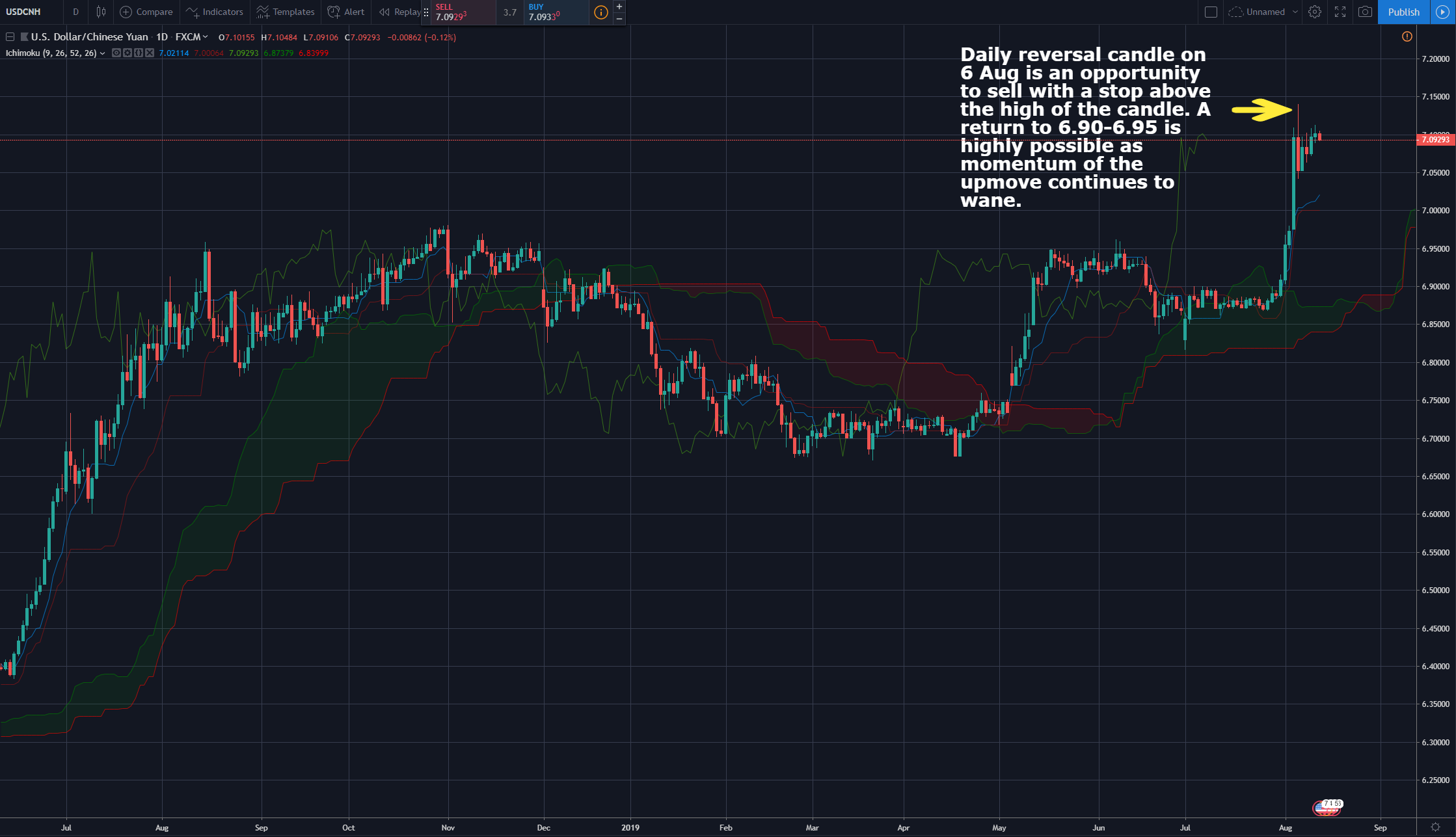 Vee, our Founder/CIO highlights patterns/formations on selected chart(s) every week which may have the potential to turn into trading opportunities. These charts are first sent out on Monday of the week to members subscribed to THE LONG & SHORT OF IT, which helps you to filter out the noise and condense only what's important in the markets for the week ahead.
Disclaimer: The views and opinions expressed in this material do not constitute a recommendation by TrackRecord Pte. Ltd. that any particular investment, security, transaction or investment strategy is suitable for any specific person. No part of this material may be reproduced or transmitted in any form or by any means, electronic, mechanical, photocopying, recording, or otherwise, without prior written permission of TrackRecord Pte. Ltd