USD/TRY Daily Candlesticks & Ichimoku Chart
The daily reversal candle from 23 May remains intact. With the presidential elections out of the way, the high carry and ebbing political risk will bode well for TRY.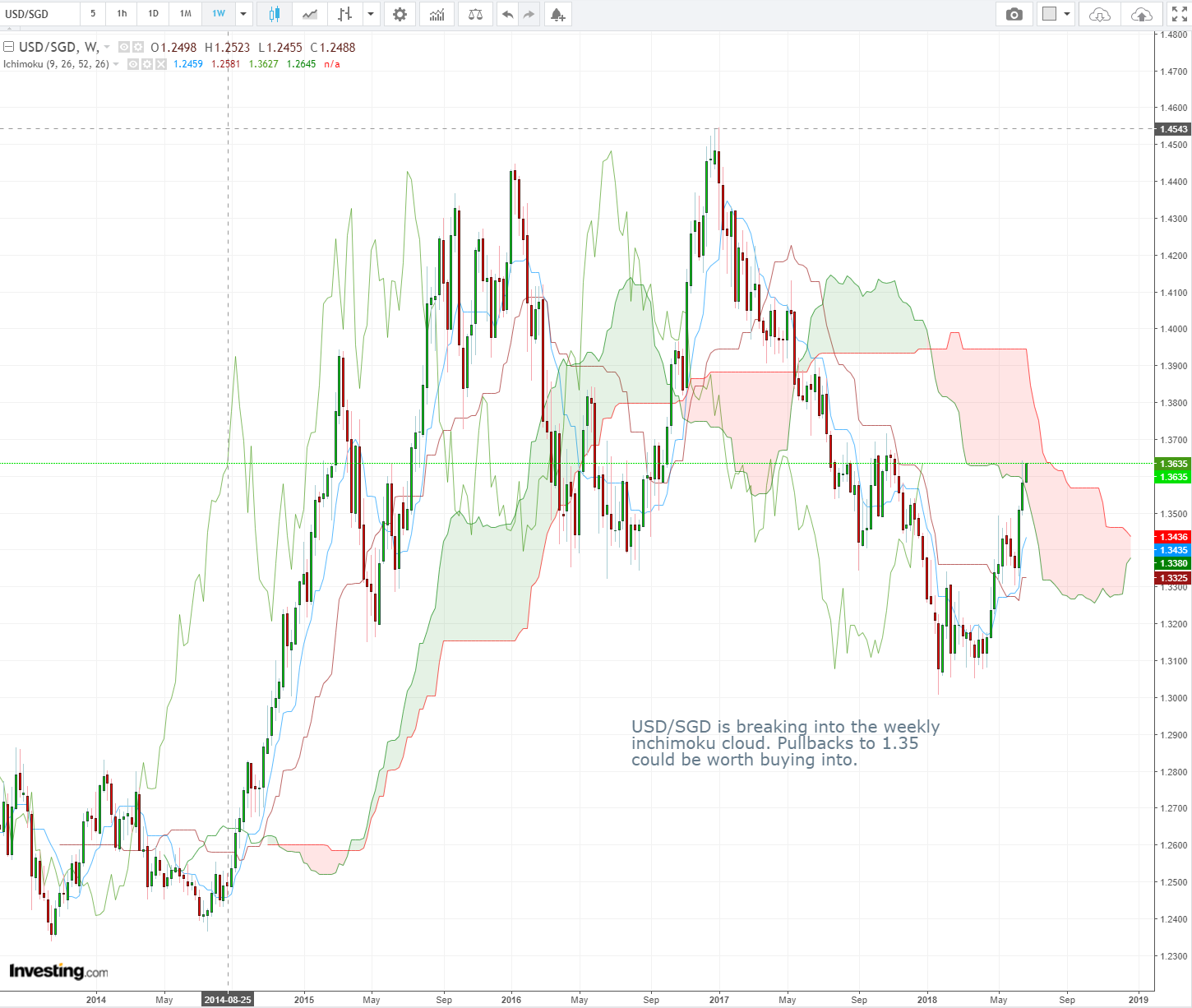 USD/SGD Weekly Candlesticks & Ichimoku Chart
USD/SGD is breaking into the weekly ichimoku cloud. Pullbacks to 1.35 could be worth buying into.
Vee, our Founder/CIO highlights patterns/formations on selected chart(s) every week which may have the potential to turn into trading opportunities. These charts are extracts of our weekly subscription product – "CIO's Week Ahead Update" which provides analysis for the week ahead, first sent out on Monday of the week.
Receive first hand information on these charts and learn how to leverage on possible trading opportunities >>> Click here!