Personally analysed and written by Phan Vee Leung on a weekly basis.
Vee has over 20 years of experience in the financial markets dealing in Foreign Exchange, Rates, Equity Index Futures, Equities and Commodity Futures. 
He joined Morgan Stanley in 2010 to help build their Asian currency and interest rates franchise. In his role as Head of Asian ex-Japan offshore non-deliverable currency and interest rates, Morgan Stanley became one of the thought leaders in risk sharing and pricing within the Asian Ex-Japan space. From 2008 to 2010, he headed the Cross Markets trading team in Deutsche Singapore. In 2003, together with a few partners, he co-founded NorOdin Investment Management LP, a hedge fund specializing in global macro trading with peak assets of 1.2billion USD. His trading career started with Chase Manhattan Bank (later JPMorgan Chase) London in 1997, with postings in the offices of JPMorgan in Singapore, Seoul and New York as well.
SELECTED TOP TRADES FROM 2019
Be informed of our CIO's latest trades via "CIO'S MARKET REPORT"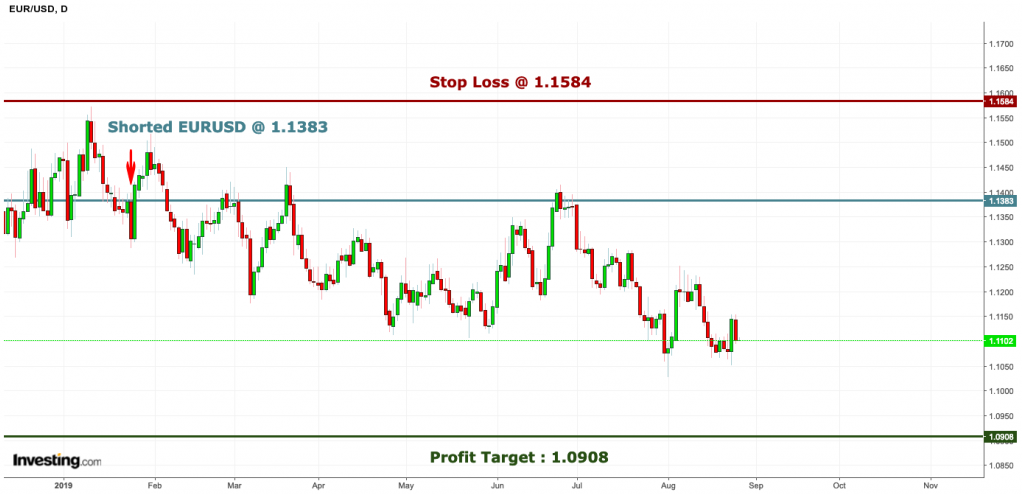 EURUSD
Status: Open Trade

(from 
24 Jan 2019)
Short EURUSD : 1.1383
Current Profit as of 27th Aug 2019 : +5.44% (Directional Profit + Carry)
CLICK FOR THE FULL TRADE BREAKDOWN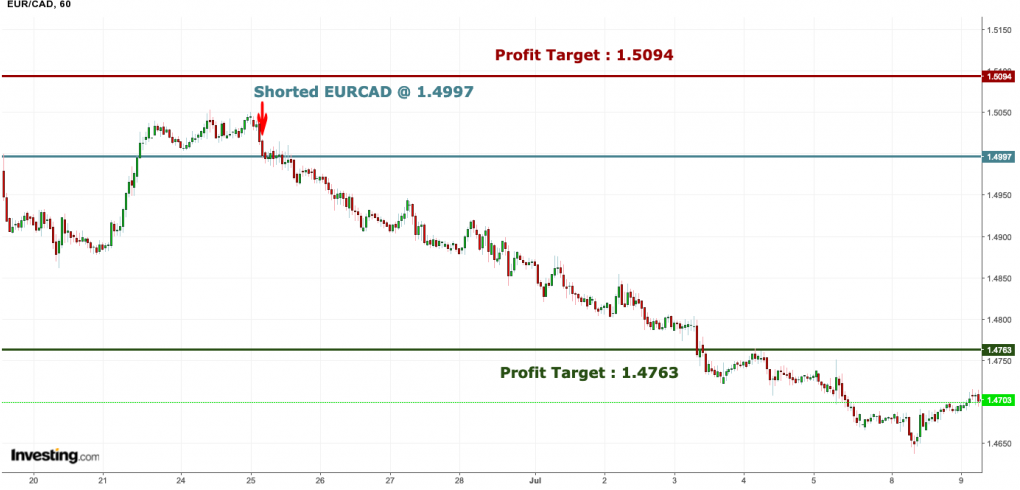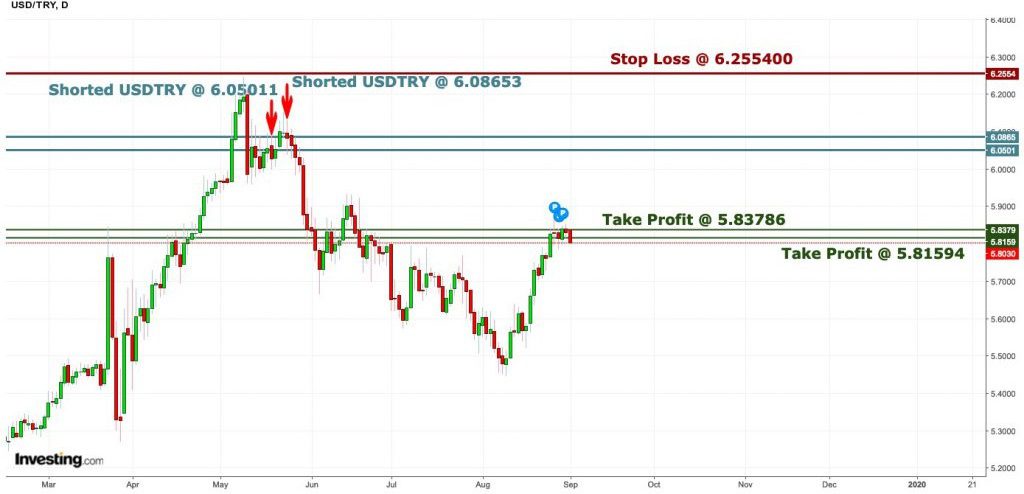 USDTRY
Status: Closed Trade

(

20 May 2019 – 26 Aug 2019)
Short USDTRY : 6.05011 on 20 May
Short USDTRY : 6.08653 on 24 May
Profit : +13.88% (Directional Profit + Carry)
CLICK FOR THE FULL TRADE BREAKDOWN
PURPOSEFULLY MONITOR THE DATA CALENDAR
We point out how to make sense of the data points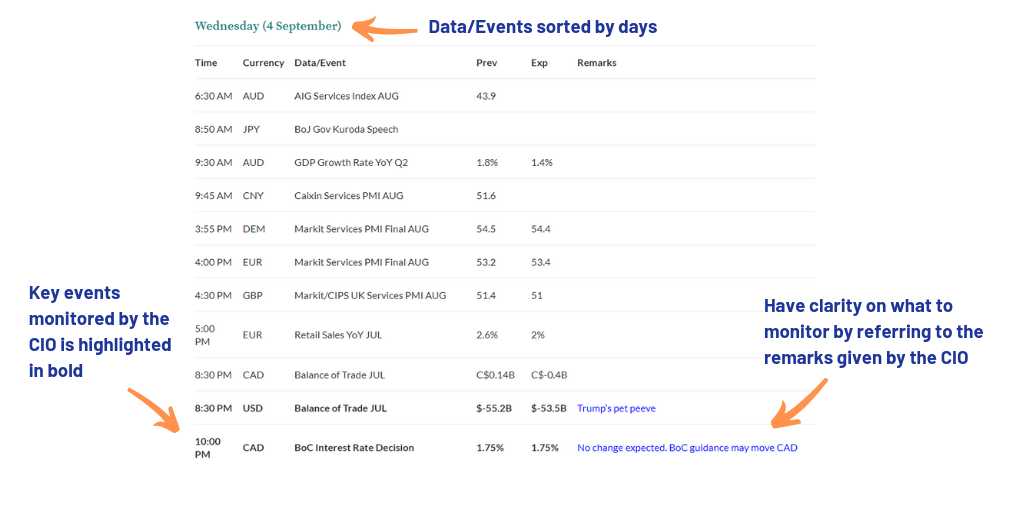 Data Calendar with key events highlighted and notes on what to monitor
DISTILLING WHAT'S IMPORTANT FOR THE WEEK AHEAD
Determine which developments are important for the Macro Trading Environment